So, you wanted to contact us and give us suggestions, right? Here are some links you can use: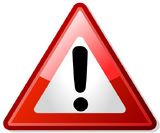 NOTICE: ALL PRANK E-MAILS AND SPAM WILL BE FILTERED AND BLOCKED. ALL IP ADDRESSES WILL BE RECORDED!!!
---
It is recommended that you use the software support system (Lizard Support Ticket System) here. If it doesn't work, however, please use the links below. Wiki Sysops: Contact FastLizard4 to gain administrative access to the system.
If you...
...need help, please go to the help desk.
...need to confront or e-mail a user, go to their user talk page, or if you need to e-mail a user, enter on the Search box Special:Emailuser/(Username) with (Username) being the user you want to contact. You may also contact them via a direct link on their talk page.
...need to create an article, please go here or Code Snippets Wiki:Articles for creation.
...need to file an complaint against a user, appeal a block/ban, or report an incident, either click here to send an e-mail about a Codesnippets user, click here, or go to the administrative noticebaord. We CANNOT handle complaints of Wikia upperlevelusers, that must be handled through Wikia.
...need to request oversight of an edit, please contact Wikia staff.
...just simply want to send a prank e-mail, go here.
---
Do you already know what you need? Then stop lazying around and create an article already!
---
NOTICE: IF THE LIZARD SUPPORT TICKET SYSTEM DOES NOT WORK, PLEASE USE THE EXISTING FORMS HERE, HERE, and HERE. IF NEITHER ONE WORKS, PLEASE CONTACT US VIA IRC.
Ad blocker interference detected!
Wikia is a free-to-use site that makes money from advertising. We have a modified experience for viewers using ad blockers

Wikia is not accessible if you've made further modifications. Remove the custom ad blocker rule(s) and the page will load as expected.